Do You Really Love Me? (2011)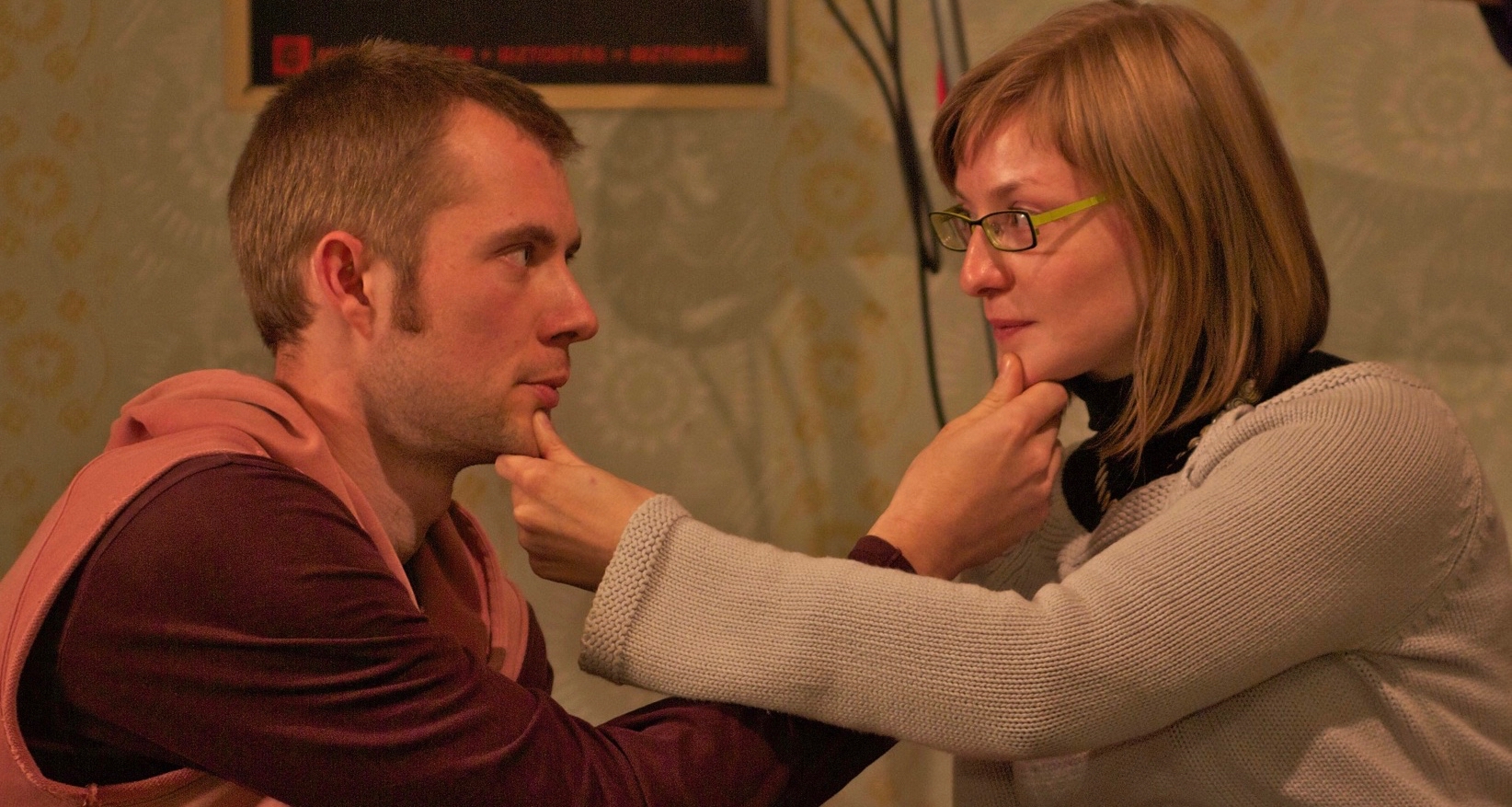 Director: Alastair Cole

Producer: Esra Demirkiran, Alastair Cole Camera: Leo Bruges Sound: Pyotr Magnus Nedov

Languages: Italian, English, French, Spanish, Serbo-Croatian, Slovenian, Romanian, Macedonian, Chinese, Hungarian, Czech, Kyrgyz.

Subtitles available in: English, Italian, French, Spanish.

Produced by: Tongue Tied Films and Nisi Masa France.

Running Time: 11"02

A short, light hearted insight into the world of multi-lingual couples in Europe. Shot in 12 languages across Italy, Slovenia, Serbia, Hungary and Turkey, the film follows six couples into their worlds of language and love, told in both their words and those of Scottish psychiatrist and sometimes poet, R.D Laing. The film gives a unique insight into the challenges, humour and reality of relationships in modern Europe

The film premiered at the Cannes Critics Week in 2011, and has been touring film festivals since. For a link to an online screener please contact us here

Some of the film festivals the film has been selected to screen at to date include:

Cannes Critics Week 2011, Cannes, France (World Premiere). Polyglot Film Festival, Turku, Finlan, Aye Aye Film Festival 2011, Nancy, France, Cornwall Film Festival, Newquay, UK, Cinematik Film Festival, Pestany, Slovakia, URBAN TV Film Festival, Madrid, Spain, Aguilar De Campoo Short Film Festival 2011 Spain, 2012 Athens Short Film Festival, Greece, One World Film Festival 2012, Bucharest, Romania, SorsiCorsi Film Festival, Palermo, Italy, ARTSFEST Film Festival 2012, Harrisburg, PA., Ischia Film Festival 2012, Italy, Formular Mundi '12 Film Festival, Cairo, Egypt., New Zealand International Film Festival 2012, FICT Festval, Toluca, Mexico, Tercer Festival De Cine 2012, Buenos Aires, Argentina, CineFringe Film Festival 2012, Edinburgh, UK. Molise Film Festival 2012, Molise, Italy. Avvantura Film Forum, Zadar, Croatia. Phenom Film Festival 2012, Lou, USA. Human RIghts Nights '12, Bologna, Italy. Document 10 Film Festival, Glasgow, Italy. Cottbus Film Festival 2012, Cottbus, Germany Society for Visual Anthropology Film Fest 2012, San Fran, USA.